Regular training classes are taken in the following centres :

Murugeshpalaya at Sanjali Studio
All levels ( Above 6 years of age) & Advanced Classes :
Thursdays: 7:30 am to 9:30 am (Advance Levels)
Saturdays: 3 pm - 6:30 pm (All Levels)
Sundays: 10.30 am to 12.30 pm (All Levels)
Whitefield at Akshar Yoga
Saturdays - 11.30 a.m - 12.30 p.m (All Levels)
Sundays - 11.30 a.m - 12.30 p.m (All Levels)
HSR Layout branch at Clouds Dance and Music Studio
Saturdays - 8:30 a.m - 10:30 am (All Levels)
Sundays - 8:30 a.m - 10:30 am (All Levels)
Indiranagr at Sri Aadhi Muthyalamma Vasantha Mantapa
Wednesdays- 5 pm (All Levels)
Fridays- 5 pm (All Levels)
Summer vacations are from mid May to beginning of June, Dusserah holidays from mid October till end October and winter holidays from mid December till beginning of January (dates are subject to change)
Fees are collected 2 months at a time
Individual lessons are given to students who wish to opt for them.
Short term / RESIDENTIAL classes are offered to outstation students. The fee structure is separate for these students depending on the number of days the student will stay, etc.
Sanjali Centre for Odissi Dance also has a Dance Therapy wing, which offers classes to challenged children (hearing impaired) and children from underprivilegedbackgrounds. These children will be given separate special classes.
All fees have to be paid at the beginning of the month.
All students, after joining, have to pay fees every month even if they do not attend classes for a whole month, and also during holiday months.
If a student is absent for 3 months, the student has to apply for readmission.
An Annual Day is held at the end of the year, in which all the students (including beginners who have learned for 3 months minimum) have to participate.
A summer workshop is conducted in the first week of April only for advanced students.
Students who are sincere, dedicated and are able to learn advanced items are given opportunities in the group Odissi performances.
Sanjali Centre for Odissi Dance is affiliated to Pracheen Kala Kendra(Chandigarh) and students appear for the examinations every 2 years. Theory examinations can be given by anyone who is above 16 years of age. At the end of 6 years, the student will receive a Sangeet Visharad.
Classes are conducted by Sharmila Mukerjee assisted by her senior students who are also part of the repertory of Sanjali- Abhayalakshmi M.B, Surajit Som, Preeti Banerjee,Suranjana Endow and Kanika Mitra.
Residential Odissi dance classes :
Sanjali Centre for Odissi Dance is offering short term residential courses at the Murugeshpalaya Studio for students living outside Bangalore.The students will get individual and group lessons at the studio itself and also other branches , if they wish to attend, on all the days of the week.Facilities like Wi Fi etc are available at the Studio during their stay.
The Sanjali Studio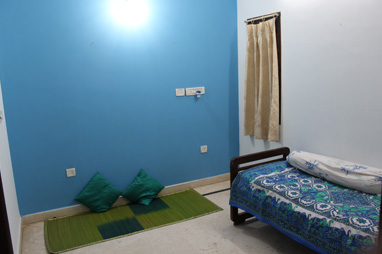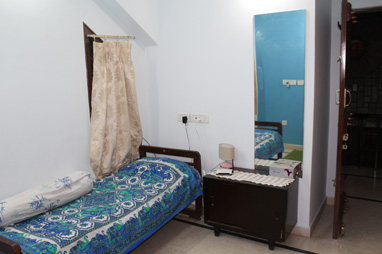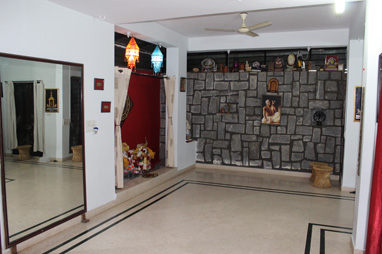 Guru Kelucharan Mohapatra Outreach Program :
Sanjali Centre for Odissi Dance is proud to announce the launch of its very own scholarship program 'Guru Kelucharan Mohapatra Outreach Program' . This outreach program aims at helping Odissi dance students from the underprivileged / economically backward communities to continue their learning in Odissi and pursue their dreams of becoming Odissi dancers. Sanjali has launched this program in the hope of making art available and reachable to anyone who wishes to pursue Odissi dance. Sanjali shall accept five students each year through outreach program after carefully screening the applications received. More details will be shared soon on our website.
For enquries please mail to sanjali.odissi@gmail.com or call to +91 80 42110177